Summary of activities of the construction of the scientific instruments group of SSI
Date of issue:28 Oct 2019
Back to list

On October 25, 2019, SSI once again ushered in exciting team building activities. For these activities we used the democratic voting method, which led to the choice of a team building activity of indoor sportsand team against , which is composed of a series of group competitions, such as laser tag, rock climbing, log bridge battle and a trampoline obstacle race. These events were full of excitement and tense moments. The scores of each group were constantly catching up with each other. The atmosphere was very lively and happy. Every member of SSI were relaxed physically and mentally during these activities and came together to form strong bonds with each other.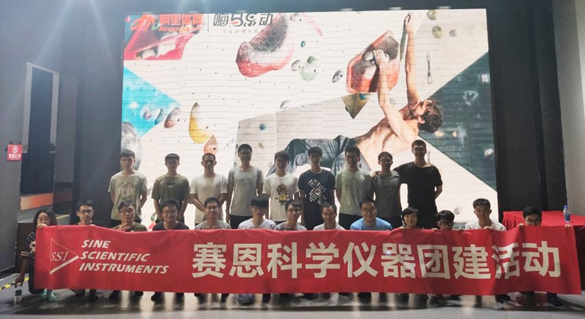 There was also a lot of cooperation in the small team building competitions. For example, in the rock climbing competition, the team members worked together to tie and release team members; in the log bridge confrontation, they cheered for the team members and helped each other. During each activity and competition, everyone is inseparable, which not only increases the communication between each other, but also shows the mutual trust between the team members, and also reflects the cohesiveness of the team. Not only that, in the shooting battle, trampoline activities and even after the free activities, the players played their own role, showing their unique personalshowing their unique personalities and advantages beyond work. They formed lasting bonds with each other that will translate well when they need to work together. Even SSI's newcomers were able to relax and show themselves in a new light; that allowed them to better get to know the senior members of the team. Which allowed them to become fully integrated into the team.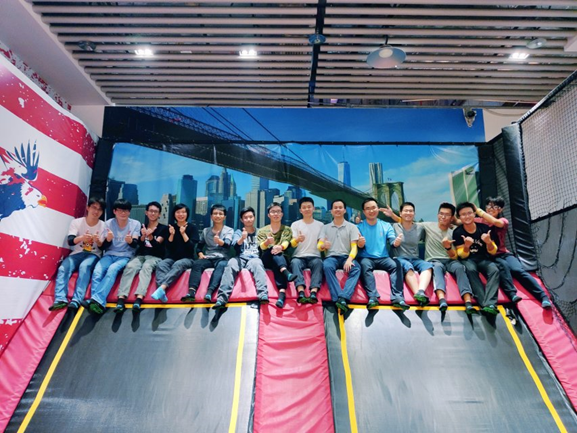 The significance of these team building activities is not only to relax the body and mind and enhance the feelings of camaraderie towards each other, but also to improve team quality, stimulate team spirit, and help create a positive and progressive working atmosphere. The team building shows the lively and fun side of the serious and rigorous work attitude of the SSI staff, which lights a strong fire in their hearts to never surrender to any of the technical difficulties in future work endeavors.
Message Board

Apply for probation